The latest 5.0 protocol, a list of major manufacturers and solutions for Bluetooth chips
Bluetooth SIG announced that global Bluetooth device shipments in 2017 were 3.6 billion! The compound annual growth rate of Bluetooth devices is 12%. Obviously, this is a very worthwhile market. At the same time, the outbreak of the consumer-grade IoT market will also promote the rapid growth of Bluetooth technology.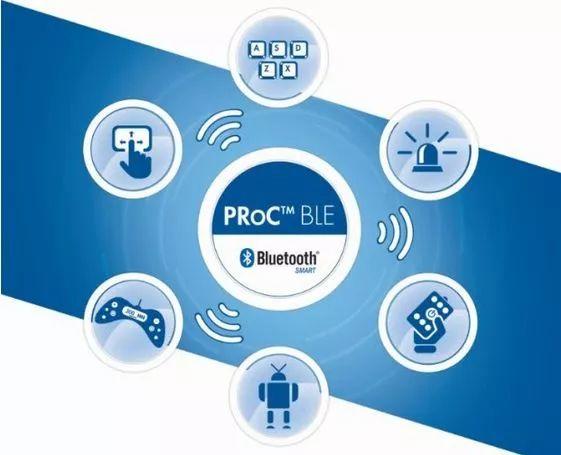 1. what is Bluetooth?

Bluetooth technology was originally created in 1994 by Ericsson. The goal of developing this technology is to eliminate the need to connect cables between mobile phones and PC cards, headsets, desktops and other devices.

Bluetooth uses short-wavelength high-frequency (UHF) radio waves, using frequency hopping technology to resist signal fading; fast frequency hopping and short packet technology can reduce co-channel interference and ensure transmission reliability; forward error correction coding technology can reduce far The effect of random noise during transmission; the complexity of the device is reduced by FM modulation.


2. Development of Bluetooth technology
With the advancement of Bluetooth technology, from V1.1 to V2.0 to V4.2 and the latest version of V5.0, continuous optimization and improvement. Compared with V4.2, Bluetooth 5.0 can bring twice the data transmission speed, the upper limit of transmission speed is 2Mbps; the data transmission capacity is increased by 8 times; the transmission distance of Bluetooth 5.0 is increased by 4 times. These features make Bluetooth wireless technology more suitable for IoT applications such as smart homes and wearable devices. By 2022, there will be 50 billion connected devices worldwide, and about one-third of them will be equipped with Bluetooth wireless standards.
Not only that, the rise of low-power Bluetooth BLE, the Bluetooth chip form has also undergone an important change. Faced with a large number of low-power, compact applications, chipmakers are considering integrating the functions of the main controller and RF into a single chip to form a BLE SoC.


3.Bluetooth 5.0 chip Brand
After the advent of Bluetooth 5.0 in 2016, major manufacturers began to introduce chip products that meet the new specifications. Here we have collected some Bluetooth 5.0 chips that have been released by manufacturers in the past two years, which is convenient for everyone to choose, or to discuss the product trends discovered from them.

CSR

CSR founded in 1998 in Cambridge, England. In 2002, CSR launched the "BlueCore (Bluetooth Core)" CMOS single-chip solution, and successfully reduced the price of its successor BlueCore 2-External chip, which prompted the take-off of Bluetooth products.

In October 2014, Qualcomm spent $2.5 billion to acquire CSR. The marriage of the mobile phone chip leader and the Bluetooth chip maker was seen as a "natural match." CSR has a strong backing and can resist the risks brought by many competing chip manufacturers to integrate Bluetooth technology into SoC.





BT5.0 chips: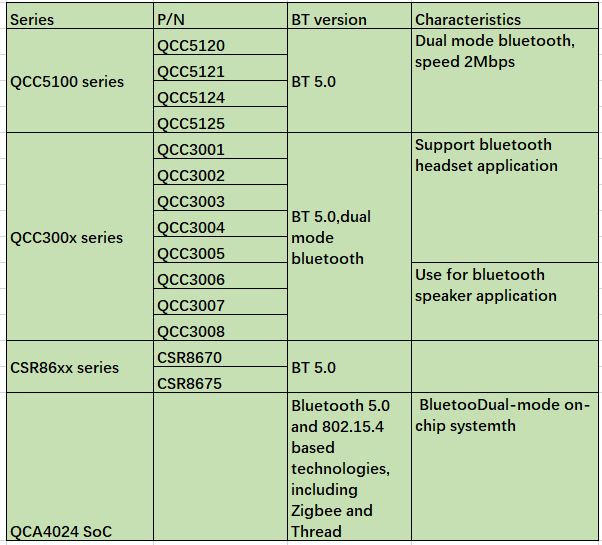 CSR focuses on Bluetooth audio data transmission, GUI development is simple and easy to use, and the BLE part is not easy to use due to the lack of development.

TI

When CSR was leading the industry, TI was one of the first competitors to keep up with. TI introduced the single-chip Bluetooth BRF6100 in 2002. The computer control is about 25mW, which is very energy-saving. The price of each purchase is only 3-4 US dollars (2002). This product further promotes the decline of the price of Bluetooth chips.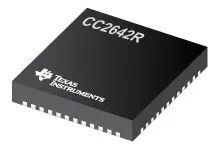 BT 5.0 chips: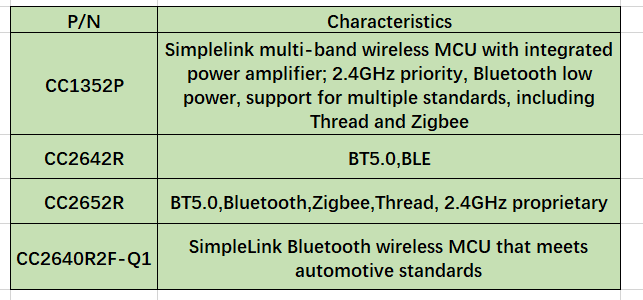 The first BLE Bluetooth chip manufacturer has all the development materials, many reference designs, stable product performance, good technical support, and the first mass-produced Bluetooth 5.0 chip on the market.

ST

ST is the world's leading semiconductor supplier with operations across multiple sectors. ST entered the industry late, but the speed is fast, first take the Fitbit bracelet order, grab the Nordic largest bracelet customer. Then began to accelerate the development of the market, relying on its Gsensor, MCU in the consumer market position and customer base, binding sales, software development is easy to get started, the price is relatively low.

BT 5.0 chips:



Currently, only a handful of vendors have the ability to provide dual-processor wireless communication chips.

Nordic

Nordic has focused on low-power wireless connectivity for many years. At present, Nordic occupies 40% of the low-power Bluetooth market and is the first manufacturer in the Bluetooth field. At the same time, Nordic is also leading the development of Bluetooth technology, its Bluetooth 5.0 chip is almost released simultaneously with the official Bluetooth 5.0 standard.

Nordic also recruits top talent from engineers from Nokia, Ericsson, Motorola and Broadcom to develop a range of technology products for IoT in smart home, industrial automation, healthcare and medical testing.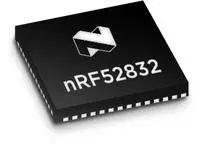 BT 5.0 chips:




Currently the largest BLE chip design vendor. There are many kinds of software materials, a wide variety of products, and a wide range of application engineers, but the software framework needs to be improved, and the application layer logic is not clear enough.

Dialog

Dialog is a leading integrated circuit supplier that drives the development of mobile devices and the Internet of Things. In 2017, Dialog's annual revenue reached $1.353 billion, making it one of the fastest growing semiconductor companies in Europe.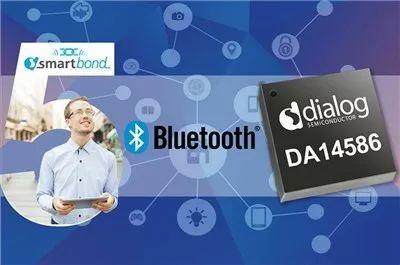 BT 5.0 chips:



Low product price, low power consumption, good performance, but need external flash to do OTA air upgrade, suitable for low-end products. In addition, the software is more difficult to open.

TOSHIBA

For more than a decade, Toshiba has been a promoter and advocate of the Bluetooth Technology Alliance (SIG), working to make Bluetooth applications more widely available. Toshiba is the primary source of Bluetooth connectivity ICs and raw Bluetooth protocols and profiles.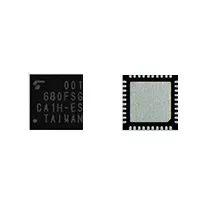 BT 5.0 chips:



Toshiba continues to expand its product lineup and is widely used in audio, mobile, wearable and healthcare devices.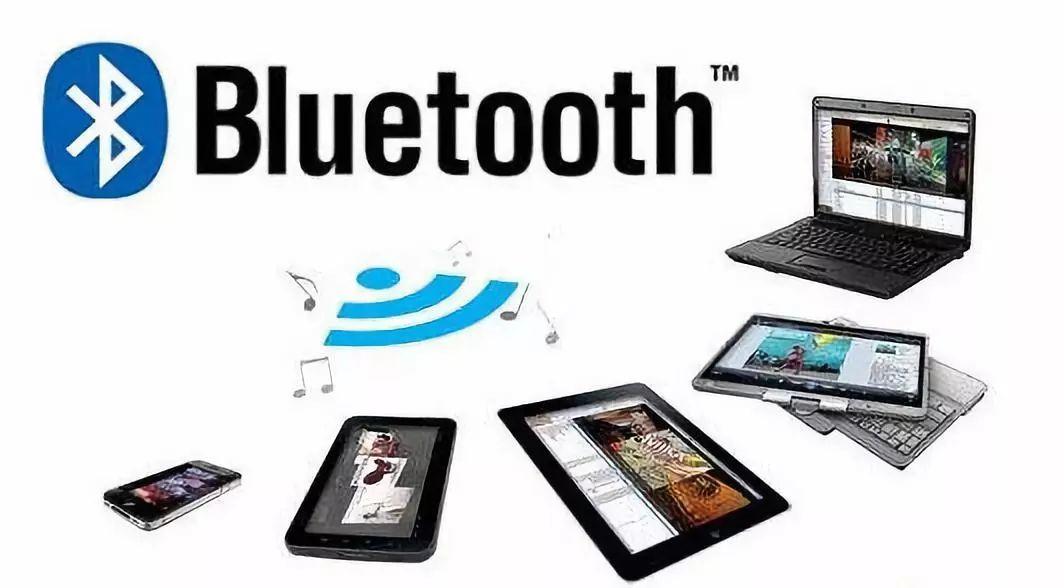 4. Chinese Bluetooth chip brand

At present, only a few manufacturers such as Ankai Microelectronics and MediaTek have launched Bluetooth 5.0 chips. Compared with foreign countries, there is still a big gap in the update speed of China's chip technology. However, the domestic chip boom is gradually emerging, and various manufacturers have made efforts. Here we list some of the major manufacturers of domestic Bluetooth chips for your reference.

Anyka

Anyka is a core chip design company specializing in IoT intelligent hardware. Its main products include IoT camera chip products, Bluetooth chip products and application processor chip products, mainly used in IoT cameras, Bluetooth Internet of Things, Product areas such as biometrics.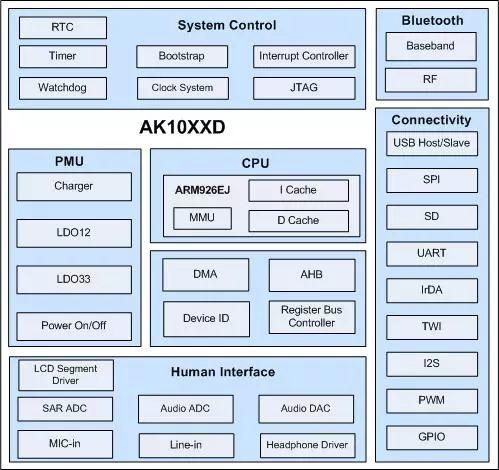 BT chips:



Anyka's Bluetooth products have high integration, which greatly simplifies the design complexity of the terminal products, reduces product costs and improves product reliability.

MTK


Founded in 1997, MTK is a world-renowned IC design vendor specializing in wireless communications and digital multimedia technologies. It provides chip integration system solutions, including wireless communication, high-definition digital TV, optical storage, DVD and Blu-ray and other related products.

BT chips:



From the business system of MTK, it seems that we can find its deep cross-platform strategy, including mobile phones, TVs, and smart home devices.

Actions

Torch (Zhuhai) Technology Co., Ltd., a wholly-owned subsidiary of Actions, focuses on the chip business and also focuses on Bluetooth audio chips. In 2011, the torch core began to enter the Bluetooth audio market. In 2016, the torch core quickly built the Bluetooth audio products as the brand's key product lines, and comprehensively deployed the high, medium and low markets.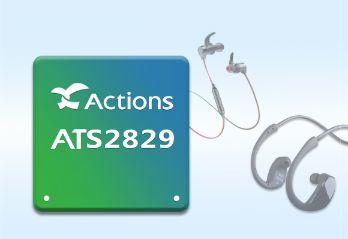 BT chips:




The ATS2823, ATS2825 and ATS2829 launched by Actions are all Bluetooth 4.2 dual-mode chips, and the market evaluation is good. In addition, the brand's products are highly segmented.

BEKEN

Founded in 2005,

Beken Corporation

has a complete wireless communication product platform that supports a wide range of wireless protocols and communication standards. Broadcom is a major domestic supplier of national standard ETC RF transceivers, wireless keyboard and mouse chips, FRS walkie-talkie chips, drone wireless remote control chips, and Bluetooth audio chips.

BT chips:



BEKEN has a complete solution for Bluetooth low energy available.
RDA

RDA is a leading supplier of RF and mixed-signal chips in China and was included in the company in 2014. RDA is a predecessor of the Bluetooth chip, and the related products are more abundant.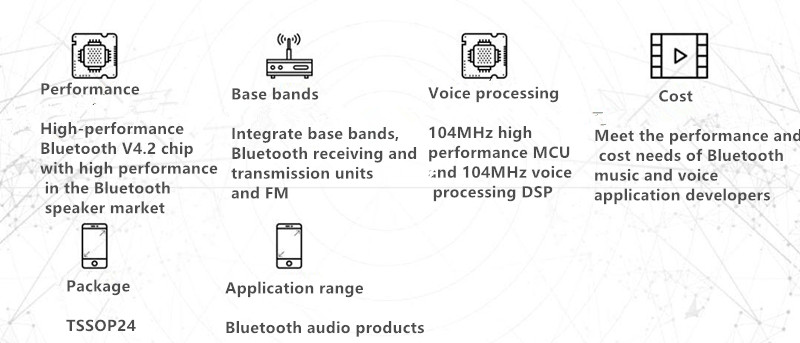 BT chips:



RDA's chip is a Bluetooth dual-mode single-chip solution based on the "Ruilian" IoT chip open platform. The solution has powerful audio processing and Bluetooth connectivity, and is provided for the consumer electronics market such as Bluetooth audio, car terminal and smart home. A popular IoT solution.


5. Bluetooth market can be expected in the future

Today, Bluetooth is ubiquitous. It is not limited to mobile phones, audio, automobiles and other devices, and gradually expands its influence on industries, transportation, and home. The 2018 "Bluetooth Market Update" report released by the Bluetooth Technology Alliance shows that its membership continues to grow. By the end of 2017, Bluetooth Alliance member companies have exceeded 33,000 worldwide.


Mobile phones, entertainment equipment

Bluetooth, smartphones, tablets and laptops shipped in 2018 are all using Bluetooth, and Bluetooth shipments in this area are expected to reach 2.05 billion. Bluetooth smart speakers, Bluetooth headsets, Bluetooth-configured hearing aids, etc. have gradually dominated the market.

Car equipment

Bluetooth is now standard on most new cars. In 2018, 86% of new cars have Bluetooth connectivity. It is estimated that by 2022, the annual shipments of Bluetooth vehicle equipment will increase by 4.5 times. The smart car key that integrates with the smartphone will enable automatic locking and unlock detection, custom seat settings, and sharing of virtual keys via Bluetooth connectivity.

Medical equipment

In the medical field, more specialized and more complete Bluetooth new fitness equipment continues to grow. Medical service providers need to manage drugs more scientifically, diagnose injuries, receive new information about the disease, and promote healthcare, with Bluetooth compoundable devices growing at a CAGR of 28% over the next five years.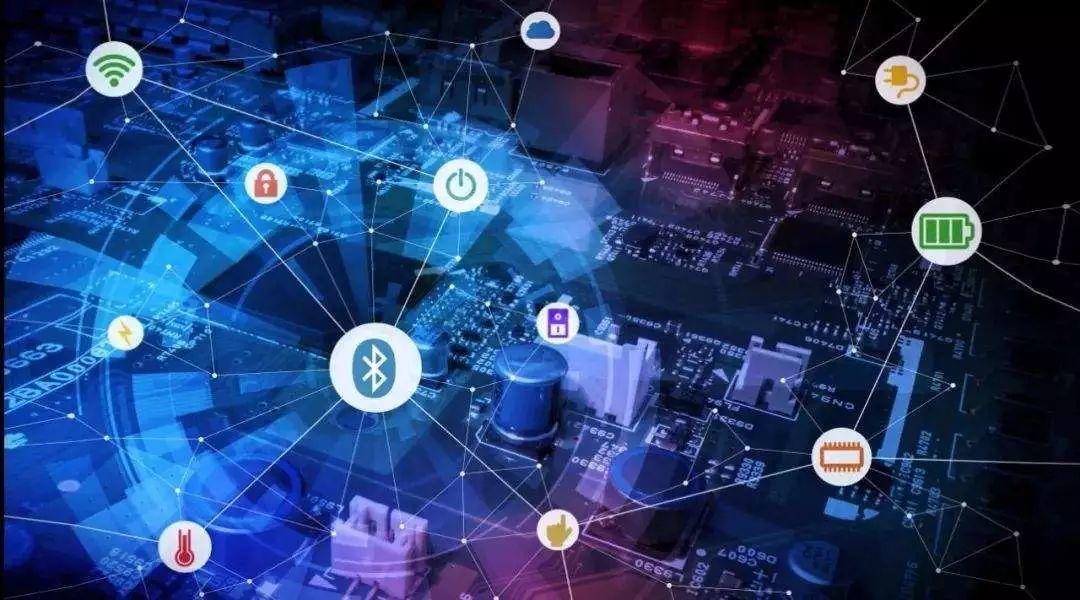 Smart industry

In the industrial field, the deployment of Bluetooth sensor networks can greatly increase production efficiency while providing a safer interface for monitoring and controlling industrial machinery. It is estimated that by 2022, the annual shipment of asset tracking and management solutions will reach 253 million.

Smart home


This year, the first Bluetooth full home automation system has been available. The Bluetooth network will continue to provide a reliable wireless connection platform for automated control of lighting, temperature control, smoke detectors, cameras, doorbells, door locks, and more. By the end of the year, shipments of Bluetooth smart home devices will reach 650 million.
"Better, longer, more powerful" makes more digital products adopt Bluetooth technology, and the competition among chip manufacturers is also intensifying.