5 advantages of BLE modules used in intelligent control of the Internet of Things
All things are interconnected in the intelligent era, and the Bluetooth low energy module has become the first choice for intelligent control applications of the Internet of Things (IoT). It is widely used in smart homes, consumer electronics, smart medical care, automobiles, smart wearable devices, smart buildings, and so on. With so many wireless modules that can transmit data, why is the Bluetooth Low Energy module selected for intelligent control of the Internet of Things (IoT)? The main reasons are as follows:
1) Low power consumption-to solve the power demand
The BLE module has lower power consumption than the classic Bluetooth module and lower than the dual-mode Bluetooth module; only a button battery can work for 1-2 years or more. Compared with other wireless technologies and classic Bluetooth power consumption, it solves the problem. Power supply and endurance requirements of smart products.
2) Fast connection speed-no need to wait
The Bluetooth low energy module technology uses a very fast connection method and the connection time interval can be changed from a few milliseconds to a few seconds according to the actual application. It can be connected to the docking Bluetooth device instantaneously without waiting.
3) Large connection distance-not easy to disconnect
The connection distance of Bluetooth low energy module 4.0-4.2 is between 30-100m, and the connection distance of Bluetooth low energy module 5.0 is longer, up to about 300m (the specific application depends on the specific environment).
BLM has a long range BLE module BLM-KTB523, this module has IPEX connector for external antenna, when customer has long range Bluetooth module requirement, could check this module inforaton.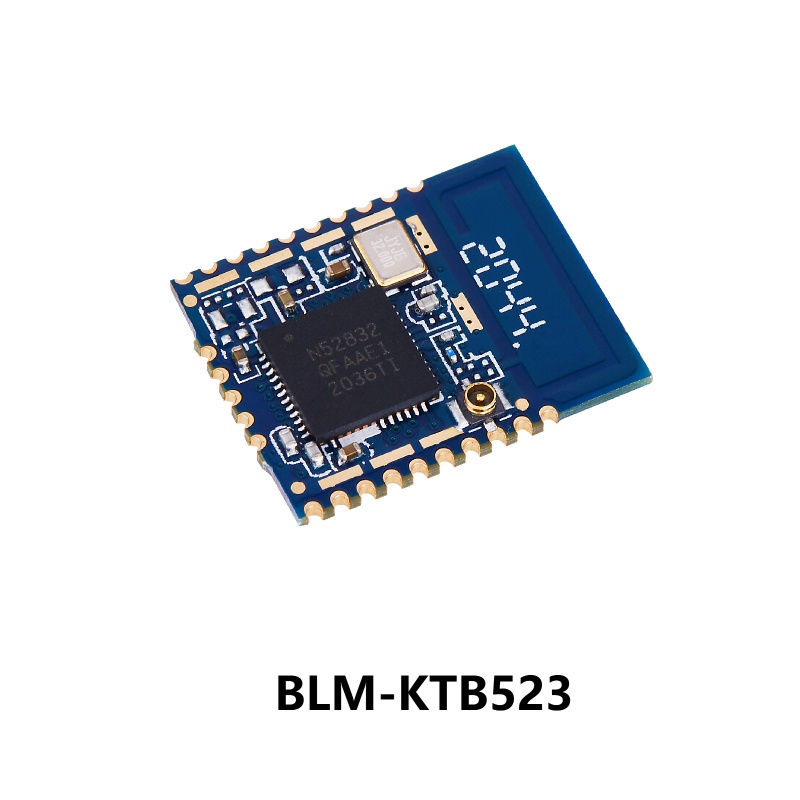 4) Good compatibility-don't worry about updating
The high version of the low energy Bluetooth module can be compatible with the low version, and the new version can be compatible with the old version.
5) Low cost-reduce production costs
The cost of low energy Bluetooth module is lower than other wireless modules, which can meet the performance while greatly reducing the production cost. The BLE module BLM-BT01B is cheap Bluetooth module, it is similar HM-12 module, when customer require the HM12 module, could consider this module.